Big home theater sound from barely-there speakers
What's better than rich, spacious home theater sound? Rich, spacious home theater sound that you can hear, but can't see where it's coming from. Designed for hi-fi sound on a low-fi budget, the unbelievably tiny Minx S315 speaker system will fill your room with a tonal quality that has to be heard to be believed. You'll be blown away by the accuracy, detail, and realism from the five ultra-compact satellite speakers that measure just 3″ cubed. The matching 300-watt subwoofer measures less than a cubic foot, delivering awesome bass without eating into your living space. Whether you're watching a gritty action thriller or engrossed in the big game, you'll enjoy epic surround sound with surprising punch.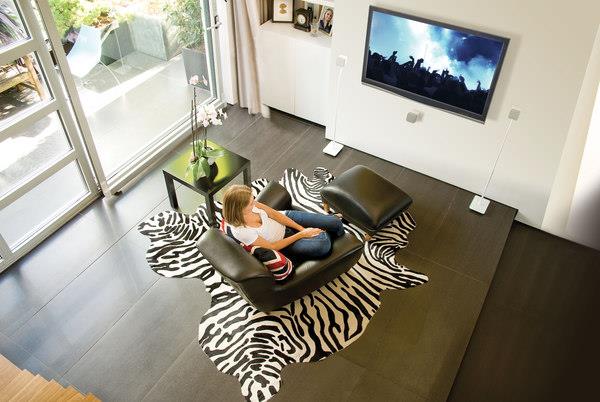 ---
Ultra-compact satellite speakers engineered with passion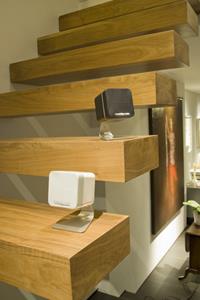 The five Minx Min 12 satellite speakers included with this system were carefully designed and tested at Cambridge Audio's London facility by a team fueled with a passion for incredible sound. They completely rewrite the rulebook of what's possible from miniature speakers thanks to BMR (Balanced Mode Radiator) technology. BMR drivers use a flat speaker surface that combines the traditional "pistonic" movement of speaker cones with a "bending-wave" movement to create sound. It's what allows the Minx Min 12s to produce a much wider frequency response than comparably sized speakers. You'll also experience a much broader sound dispersion across your entire room, for the most enveloping sound imaginable. Plus, the compact, acoustically damped cabinets offer extreme rigidity, so you hear pure, clean sound no matter how intense your movies get.
---
Awesome bass from a hideaway sub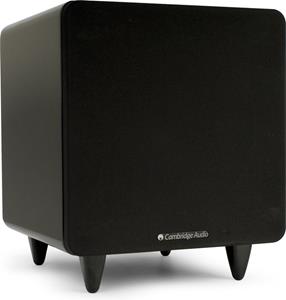 The matching Minx X301 subwoofer uses an 8″ forward firing driver made of a single piece of super-strong, aerospace-grade aluminum for amazing punch and attack. It's paired with a passive radiator that adds some serious mid-bass boost. Cambridge Audio's software engineers specially designed the sophisticated Digital Signal Processor (DSP) in this sub, allowing it to pump out sensational bass from such a compact enclosure. You may even be fooled into thinking the X301 is several times its size.
---
Speakers that fit your lifestyle
Quite naturally, you want your speakers to fit into your home, rather than designing your living space around your system. That's why the compact Minx Min 10 satellites can be mounted to your wall, placed on stands, or positioned on a table top using optional hardware. You can mix and match between other Minx speakers by adding additional Minx Min 10 speakers or the larger Minx Min 20 models to create a 7.1- or even a 9.1-channel system for bigger rooms.